Name: Rosalind Silt (Nickname...Rose)
Gender: Female
Age: 17
Description: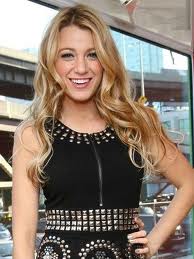 Country/State of Origin: some small island that's not on any maps or anything off the coast of Italy
Parents: Gregory and Melinda Silt
Former: 6th
Flaws*: thinks about herself most of the time, thinks the world revolves around her (because it did once...), and talks before she thinks
Talents/Skills: idk if this is a talent or skill but she's very fluid on her feet, is a great dancer and singer
Affinity: can control shadows...she can go into them and control them, can manipulate the shadow to whatever she wants it to do. (yes, it sounds like a CHB power, BUT ITS NOT MWAHAHAHA) and and and...yeah
Pets: a cat named Princess
Biography**: Rosalind was born into a VERY rich and powerful family. Her home was on an island her family owned off the coast of Italy. Most people didn't know it was there, but some did. It just so happened, Rosalind's parents were king and queen of the island. (obviously it wasn't very big) Everything her parents did revolved around her because she was an only child. Her life was fabulous as it was... As Rose was approaching the age seventeen, she met a boy. It was practically love at first site. After a few weeks of talking, he proposed to her. Of course she accepted this. And this was perfect for her! When she turned seventeen, she needed to get married to become the new queen of the island. She would become queen and her newly wed husband would be the king. But the night before the wedding, Rose took a stroll around the island, not being able to sleep. A tracker marked her while she was walking near the small forest. She passed out from pain in her head...the next day, she didn't show at her wedding and everyone who was attending it went out looking for her. Her fiance found her passed out with her head bleeding near the forest. He gasped when he saw the mark on her head. He picked her up and ran back to her home. He called her parents and they rushed home, to find that Rose's fiance was telling the truth about her being marked. Rose roused slowly and became aware of what happened. "My head hurts..." She muttered. Her fiance got tears in his eyes, kissed her long and passionetly, and walked away. Her parents started crying and explained what had happened to her. She then started crying and realized she had to go to a House of Night...then she realized that was the first time she would ever see her fiance again. She burst into tears and started sobbing and screaming about how she didn't want to go. Her parents forced her into their private jet and they flew off to Tulsa...
RP Example**: I walked into my dorm after a long day of classes. I sighed and put my books on my desk. I just so happened to glance at the picture of me and my ex-fiance together...I got tears in my eyes, remembering that horrible day. I turned away and started crying even harder. I went over to my bed and put my head facedown on my pillow. My pillow was wet in seconds frommy tears. This usually happened every or every other day....I stayed like that for a while longer, then finally got hold of my self. "It's over. There's no way to go back..." I said to myself. I wiped my tears off my face and started my homework. Before I did that, I flipped the picture face down, not looking at it...
Notes: