Hey guys! I recently got the new Adobe photoshop, and its waaaay fun to edit with!
These are effects I can do:
Layered pictures
Eye color change
Hair streaks
Backround change
Text
Fill layers
Neon Glow
Smudgeyness
Blur
Ripple Effect
Sharpen
Fix red-eye
Fix lighting
And many others (just ask to see if I can do them)
Examples: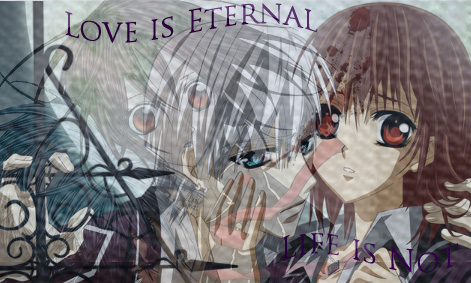 (includes layer, text, eyecolor, fill layer)
(includes backround change, eye color, lighting fix)
List of fill layers:
Diagonal rainbow - Horizontal rainbow - Shadow (custom color) - Bubbles - Wrinkles
Blue fabric - Orange Fabric - Tie Dye - Satin - Optical Checkerboard - Nebula
Molecule - Metal Landscape - Herringbone - Clouds - Zebra Print - Pink fur -Ivy
Lepoard print - Grass - Granite - Weave - Denim - Rain Drops - Sand - Canvas
Solid Color (custom)
FORMMMMM:
Name:
Picture (must include):
Quote (if any...?):
Affinity:
Text font/color:
Backround (if any):
Layer image (if any):
Opacity of layer image (10-40% is best):
Fill layer (if any):
Opacity of fill layer (10-40% is best):
Other effects:
Anything else:
I'll get it back to you ASAP!!!
If you have questions just pm me or comment on the thread ^^
_________________
Nychta - High priestess of Nyx - Spirit and Emotions
Poppet Stanley - 5th Former